Lion's Mane Supplement
Regular price
Sale price
$28.99
Unit price
per
Sale
Sold out
Best Lion's Mane Supplement
You are purchasing a 1OZ (30ML), 2OZ (60ML) or 4OZ (120ML) bottle of our double extract of Lion's Mane mushroom supplement. We use organically grown and produced Lion's Mane mushrooms, extraction grade ethanol, and distilled water. That's it.

We believe the best Lion's Mane supplements come from the best Lion's Mane mushrooms. We use only high quality Lion's Mane mushroom fruiting bodies grown organically here in Pennsylvania. We never extract from myceliated grain, we never use filler, and we take what we make.

Lion's Mane Extract You Can FEEL
We have been passionate about researching Lion's Mane supplements, and growing Lion's Mane mushrooms for over a decade.  We are powered by the very same extract you are purchasing today. It is our opinion that a Lion's Mane extract should produce a palpable mental clarity and help to crush brain fog. If you can't feel your current Lion's Mane supplement, you'll want to try ours and feel the difference.

If you have any questions, please don't hesitate to contact us.

Please remember, we are not a doctors, and cannot offer medical advice. If you're interested to read some of the research on Lion's Mane, please visit Google Scholar to learn more.
Please note, Hericium Labs LLC. is not affiliated with, nor endorses any research posted. This link shall remain for educational reference, only.


Share
View full details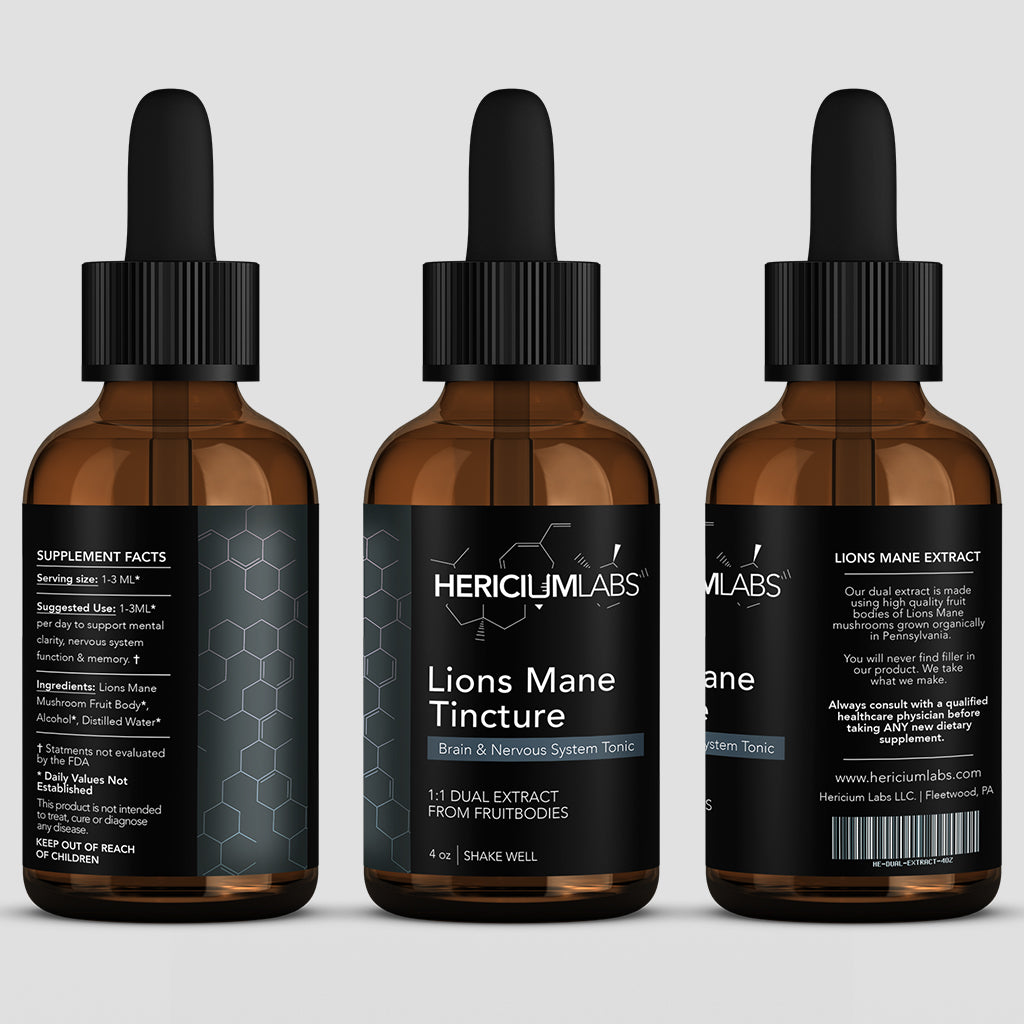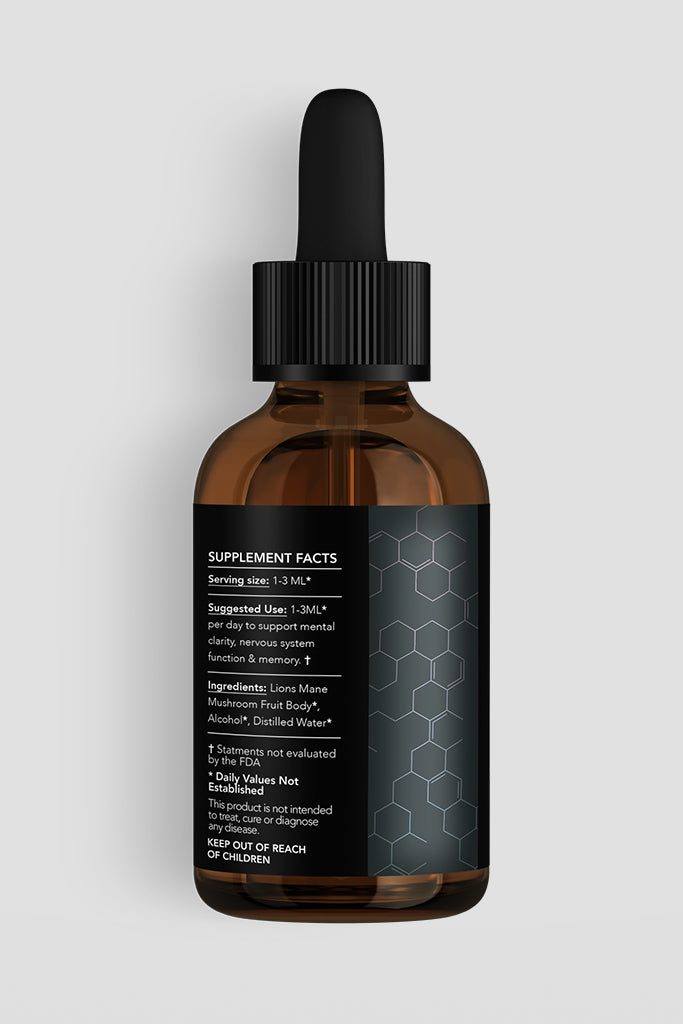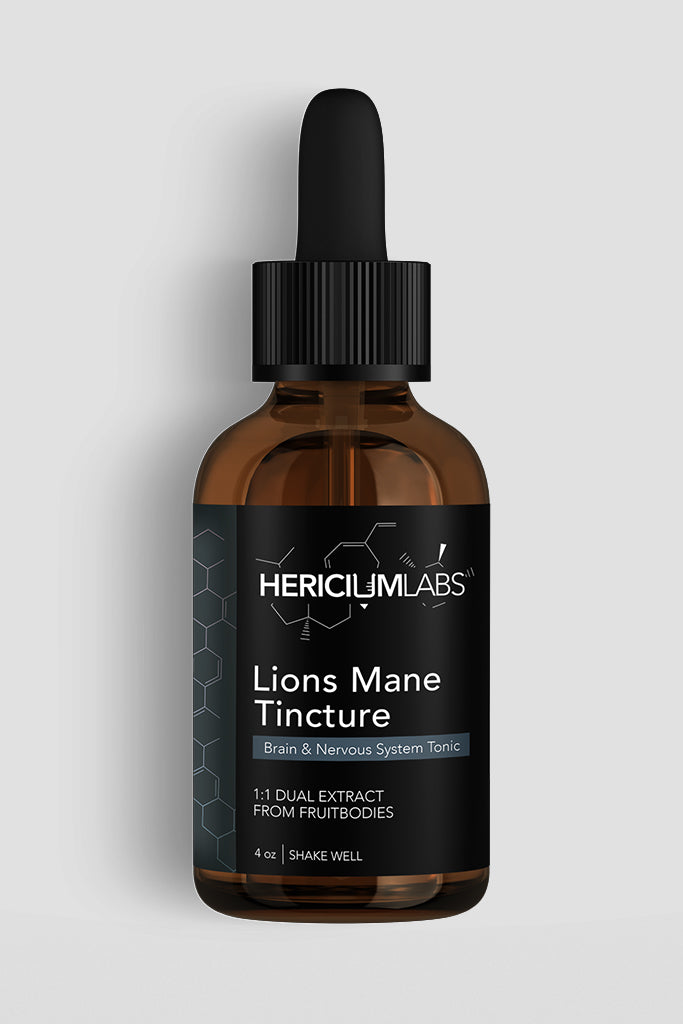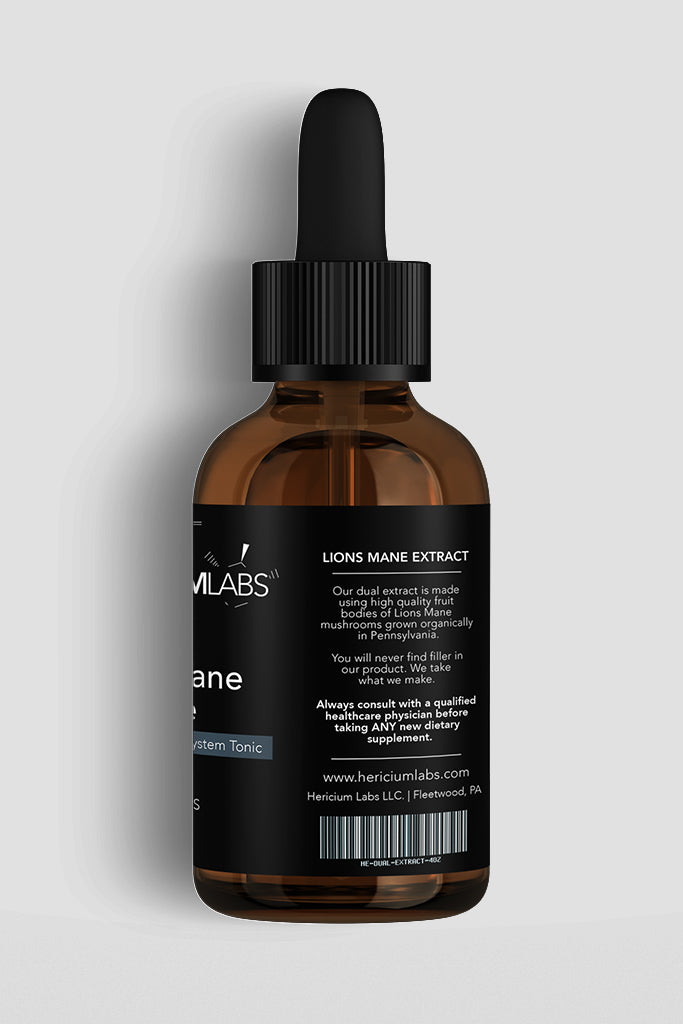 Premium gas/mental clarity
This product improves focus, provides clarity in thought and sharpens Word recall. Overall impressive, alpha brain < lions mane
Healing Bliss
This product is life changing. Mind, body and spirit. I can feel my body healing. I no longer have tingling limbs and my myopathy is improving. Furthermore, I can feel the circulation better throughout my entire body. My mind is clear and focused. The noise in life is less obtuse and distracting. My mind can hear itself think. This is the truth in a bottle. Nurture nature and nature will nurture you!
Your review is deeply inspiring. Knowing that our product has contributed to such profound improvements in your physical well-being and mental clarity is exactly why we do what we do. The relief from your symptoms and the peace of mind you're experiencing truly speak to the connection between nurturing nature and being nurtured in return. We're grateful to have you share this journey with us, and we're here to support your continued path to wellness.
Healing for Hazel
I am currently giving it to my daughter who was recently diagnosed with cancer. I am praying that this and a few other thing we are giving her will help her body heal.
We're moved by your trust in choosing our product to support Hazel during such a challenging time. It's an honor to be a part of her journey, and we sincerely hope that alongside the other measures you're taking, she finds strength and healing. Our thoughts and best wishes are with you and your daughter for a recovery filled with hope and health.
Fast shipping, product was great
Order lions mane, product is great
We're pleased to know that you had a positive experience with the fast shipping and are enjoying the Lion's Mane product. Your satisfaction with both our service and quality is what we strive for. Thank you for taking the time to share your thoughts, and we look forward to serving you again soon!
Short and sweet — we love to hear it! We're thrilled to know our product is working great for you. Your satisfaction is our top priority, and we appreciate you taking a moment to let us know. Looking forward to continuing to meet your expectations!
High Quality Lion's Mane Extracts
USA Grown

All of our mushrooms are USA grown, no imported mushrooms are used in the making of our extracts!
Whole Fruiting Bodies

We use only whole fruiting bodies in our extracts, no myceliated grains, and no filler!
NO FILLER

We use absolutely no filler in the manufacturing of our Lion's Mane extracts!
Potent

We make our Lion's Mane extracts not only for you, but for us, our friends and family. We truly put our heart and soul into making the most potent Lion's Mane extracts possible!